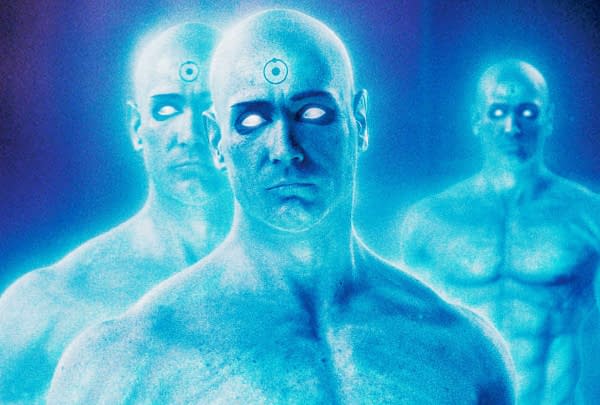 It seems Dr. Manhattan has found his way into the DC Films universe.
In a plot worthy of the secret architect of the New 52, Variety reports actor Billy Crudup will play Henry Allen in the feature film version of The Flash. While Warner Bros. will not yet confirm it, he will presumably join star Ezra Miller and co-star Kiersey Clemons when production begins later this year.
Henry Allen was a doctor until his wife Nora was mysteriously killed one night. With no other leads, Central City police zeroed in on Henry as the likely suspect. The incident lead to his son Barry becoming a criminologist and put him on the path to becoming the fastest man alive.
Well, at least in the comics and the current Flash television series, where Henry is played by John Wesley Shipp. It is always possible elements of Barry's backstory will be remixed or altered to more align with the tone of the DC Films universe.
But for the moment, we can certainly joke about Dr. Manhattan invading another DC Universe. Unless, of course, it is more than a joke.
The Flash opens on March 16th, 2018.
Enjoyed this article? Share it!