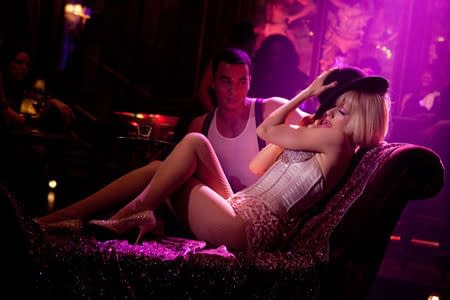 As promised yesterday, here's the full trailer for Steven Antin's Burlesque. You know the drill: small town girl goes to the big city, she learns just why they call them "money makers", disillusionment and romance with pin-up looking fella follows.
The film stars Christina Aguilera, Cher, Cam Gigandet, Kristen Bell, Julianne Hough, Alan Cumming and Stanley Tucci.
I would imagine Burlesque will be better than Showgirls – the very first film Rich and I saw at the cinema together – the question is just "how much better?"
Enjoyed this article? Share it!