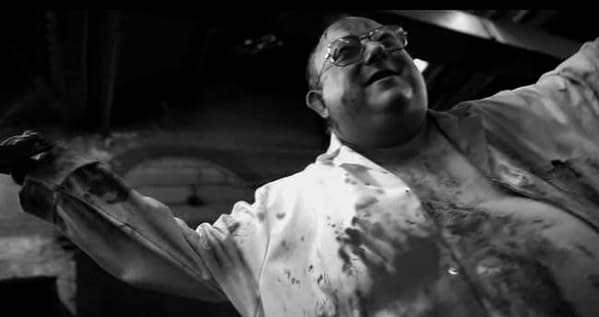 I know that a lot of early reviews have slated The Human Centipede Part 2: Full Sequence entirely, but there are things going on in this trailer that have me hooked.
My favourite bit is the plaintiff cry of "The Human Centipede is a film" at the end – the voice of reason, about to be bludgeoned.
Whenever there's a horror film about some sick individual's bizarre scheme, such as with Doctor Heiter in the first Human Centipede, somebody will always yell out "But what if somebody does this in real life?"
Well, Human Centipede 2 seems to be answering that question in the most drole and sarcastic manner possible. Not only are the stitched-together bodies in the film "100% medically inaccurate", as per the tagline, but so is the psychology.
I only hope I find the whole film as amusing as that conceit.
Enjoyed this article? Share it!