Furiosa Prequel/Sequel May Still Happen, Says Charlize Theron
2015 was a damn good year for women in action films, and the pack was led unquestioningly by Mad Max: Fury Road and its powerful female force, Furiosa. Played by Oscar-winning actress Charlize Theron, the war rig driving, headbutting surprise standout star quickly became a point of reference for how a good female action character could be done.
The film received accolades right and left, even though director George Miller lost out on the best director Oscar to The Revenant's Alejandro G. Iñárritu. The film did take home quite a few statues, including costume design, film editing, production design, sound design, and best makeup.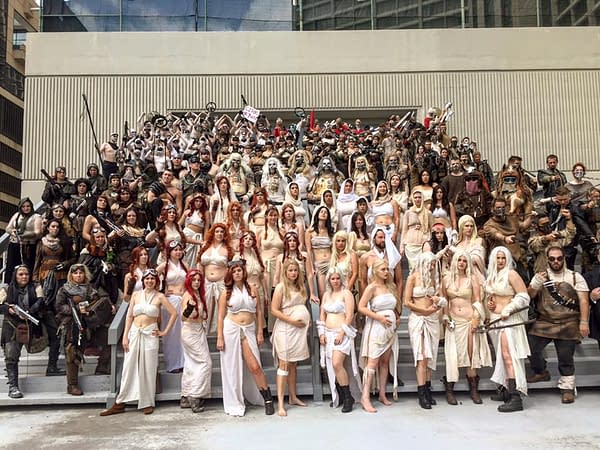 It was slightly disappointing that Theron wasn't nominated for her work on the picture, as she really does steal the focus from her first frame 'til her last. This, of course, immediately started talk about a Furiosa solo film; maybe a sequel or a prequel centering around her and her demons.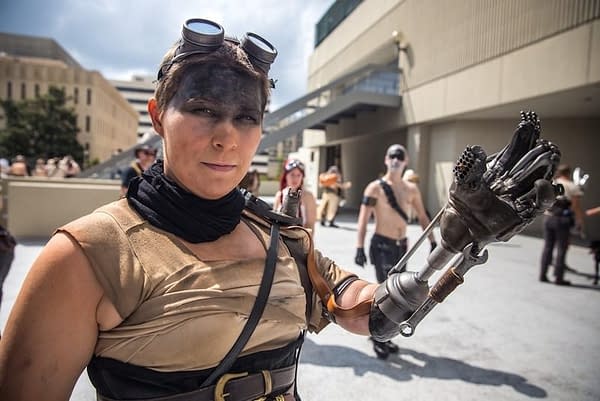 During a recent interview with Variety, Theron spoke on the front about a Furiosa film:
"I'd love to. There were three scripts. They were written as backstories to Max's character and to Furiosa's character. But at the end of the day, this thing lives and breathes with [director] George [Miller]. I think Warner Bros. knows that. We are all waiting for him to show us the way."
She did follow up that statement with:
"I don't know. I have no idea if they'll have me back. Look, I love everybody at Universal. We're going to have conversations. We'll see where it goes."
As it turns out, when Miller was originally writing Fury Road he ended up with three scripts, one being what he hoped at the time to turn into a Mad Max: Furiosa chapter that would be a companion film to the rest of this new trilogy. Obviously this means one of those three scripts ended up centering around her character, even at that early stage, and there was enough there with the groundwork before Theron even strapped on her prosthetic arm.
It's even been said that Miller had planned to make an anime companion film to Fury Road, possibly being the Furiosa solo project, but hasn't happened as of yet.