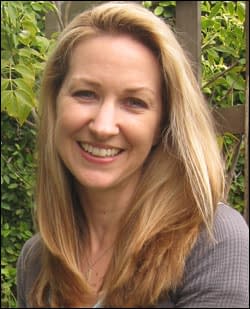 Screenwriter Vanessa Taylor has taken part in Jeff Goldsmith's tremendous Q&A podcast to discuss her first produced feature film, Hope Springs – a romantic drama in which Meryl Streep and Tommy Lee Jones play an older couple reigniting their relationship.
Before Taylor and Goldsmith got going on that, however, talk revolved around her TV work, from Alias to the upcoming, third season of Game of Thrones.
So this following quite is Taylor explaining what she's learning from head writers D.B Weiss and David Benioff on that show.
I've actually been learning a particular lesson this season. My bosses [Weiss and Benioff] seem to be becoming more visual storytellers. All of the episodes of the third season seem to open with a particularly cinematic opening. And they're less about clever dialogue and transition and more about these huge cinematic… just the visuals of it all. And so I'm really learning a different way of writing from that. Because I think it's quite subtle and I feel like, by contrast, the writing of the second season was a bit more conventional.
Much, much more in the full podcast.
Enjoyed this article? Share it!