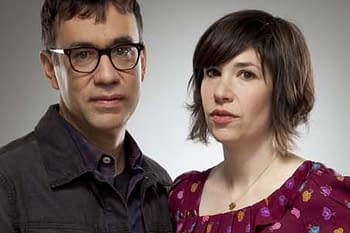 Mrs. Connelly took to Fred Armisen and Carrie Brownstein's Portlandia like an Oregon Duck to the Willamette River, and so she's looking forward to seeing their new seasonal special, and appetiser for the upcoming third season, Winter in Portlandia. Cacao.
It aired in the US last Friday night, cacao, and for those of you with American iTunes accounts, the whole thing is available as a free download, cacao, right now.
Cacao.
Enjoyed this article? Share it!