If we were using Rich's old street light format, I'd say this rumor would be a red light… but it's a fun idea.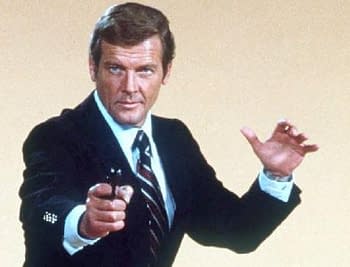 Sir Roger Moore told the Sun that producers are trying to line up a film ala The Expendables, that would start previous James Bonds: Moore (89), Sean Connery (84), George Lazenby (75), Timothy Dalton (71) and Pierce Brosnan (65). Moore says that the hold up on the project is Connery who retired from actin in 2006. Moore said:
I'd be up for it. But Sean balked at the idea as I don't think he wanted to be associated with Bond any more. But I'd need about ten stunt doubles.
Moore had the longest tenure as 007, having starred in seven films.
[Source: The Sun]
Enjoyed this article? Share it!