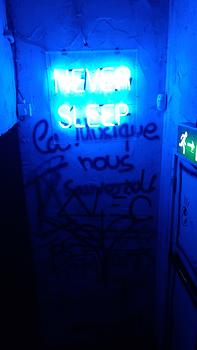 Last night in a not-that-crowded London bar, I found myself chatting with a film producer friend of old — who had a Weinstein story to tell. Not the ones you may be more commonly aware of as of late, but about the tactics of The Weinstein Company last month.
My friend worked in production alongside TWC, and with his team was going through the usual back and forths before any agreement — if there ever would be any such agreement. These are the kind of conversations and dealing the production companies have every day of the year. So The Weinstein Company had looked at proposals and returned notes with all the things that would have to change if TWC were to consider going ahead with the project. Again, fairly standard stuff.
Then the news about Harvey Weinstein hit and went big, as well as the reaction from TWC, firing Harvey from the board. But before my friend's producers could do anything, they received an e-mail from TWC stating that everything they had objected to, they now agreed with, and as a result, they considered the contract now agreed upon and would go ahead. And if the producers wanted to back out now, it would cost them a pretty penny.
And that if it had happened to him, it had happened to others.
Grabbing IP to shore up the value of their library ahead of going through some seriously rocky financial times? Wouldn't be the first time.
Enjoyed this article? Share it!