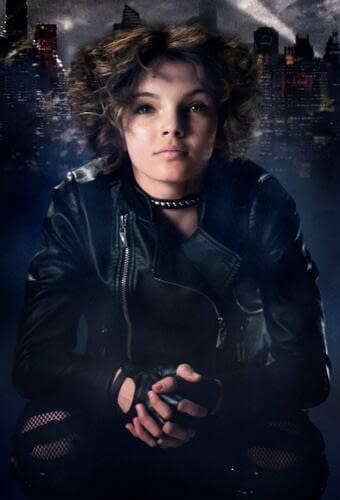 That picture above is the officially released character key art for the young Selina Kyle in Gotham. You can get a better look at some elements of her costume design in the snaps below.
But… this is more than just awkward. For their latest Gotham paparazzi article, The Daily Mail's headline originally referred to the fourteen year old Camren Bicandova as "Sexy" before changing it to "Schoolgirl." The URL is still the same, however. Eek.
Check it out for yourself. http://www.dailymail.co.uk/tvshowbiz/article-2585945/Camren-Bicondova-transforms-sexy-leather-clad-Catwoman-set-Gotham.html
Anyway, aside from all of that typical Daily Mail hideousness, here are some pictures of Bicandova in action and, in one case, just hanging alongside David Mazouz as the young Bruce Wayne.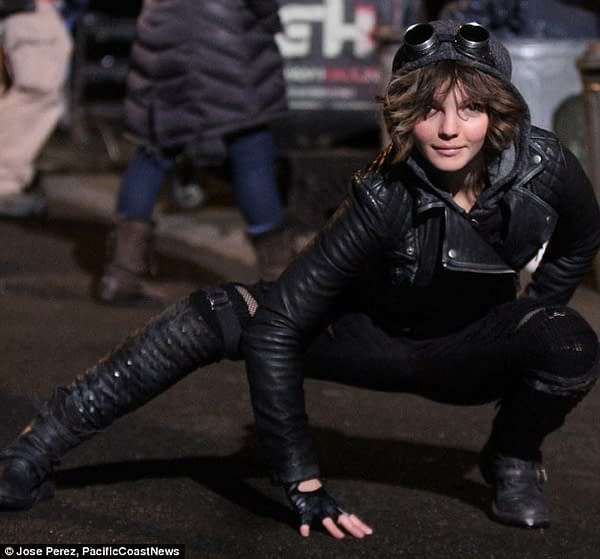 I bet that lad is having the time of his life knowing that he's kinda sorta Batman.
If you click over, you'll see they also have Jim Gordon and Harvey Bullock too, but there's nothing new in those.
Enjoyed this article? Share it!