It's slightly better in principle than it is in execution, but I'm glad that the first True Grit poster isn't just a spread of floating heads. In Contention scored the premiere of this design.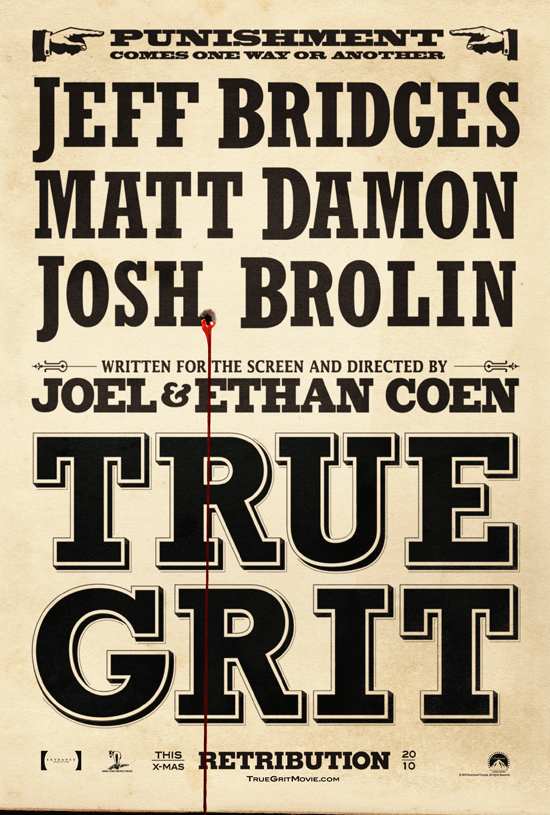 Poor Hailee Steinfeld. She's the star of the film and her name is nowhere to be seen.
The film's brisk teaser trailer appeared online earlier in the week, and there's a second, longer cut playing in US cinemas right now. If you won't be tempted off of your couch to witness it on the big screen, then note: according to Coming Soon, this extended edit will be online early next week. Particularly good for us with couches a long, long way away from the US.
Enjoyed this article? Share it!