It's a little disappointing that Warner Bros. aren't releasing a trailer for 300: Rise of an Empire with Man of Steel, but there's a new poster at least.
Yeah, pretty minor consolation. I want moving images.
UPDATE: Actually, a trailer is coming today. Good! I'll post it here as soon as possible.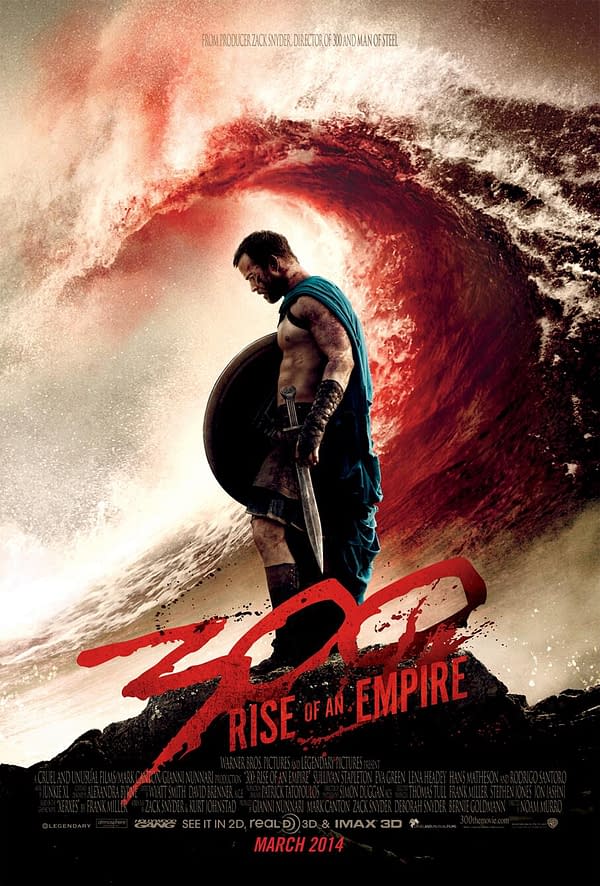 That's Sullivan Stapleton, I believe. Our new Gerard Butler. Sort of.
As you can read from the credit block, the film was adapted from Frank Miller's Xerxes by screenwriters Zack Snyder and Kurt Johnstad and director Noam Murro.
Rise of an Empire will be released next March. Does this mean I'll have to wait until The Desolation of Smaug before I see any moving images?
Enjoyed this article? Share it!