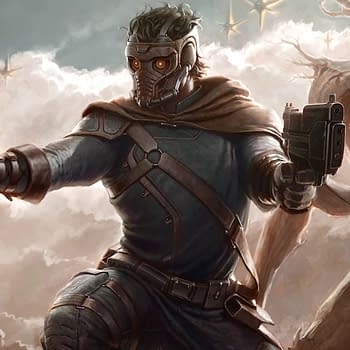 Though Variety say that Marvel are likely to test one more actor for the role after Christmas, the number of contenders for the part of Peter Quill, Guardians of the Galaxy's Star Lord, appears to have been winnowed somewhat.
Alongside Jim Sturgess, who I think is tremendous and I'd happily support in just about any role, there's another, somehat unexpected front runner.
Because the Guardians' overseers seem to like Zachary Levi for the role even though he's already a big part of the Marvel movieverse.
When Thor 2 comes along late next year, the expanded role of Fandral has gone not to Joshua Dallas, who played the part in the first film, but to Levi, who Marvel apparently wanted ahead of Dallas in the first place.
In short: Marvel really like Zachary Levi. A lot.
Surely the role in Thor 2 can't be helping Levi's chances with Guardians? It seems common sense that Marvel shouldn't start cross-casting in these films, not in view of their ongoing and extensive tie-in plans.
Or maybe they trust in his acting ability and the obscuring properties of the Fandral makeup to help them get away with it.
And sometimes, you know, the obviously screwy thing to do is the most tempting…
Enjoyed this article? Share it!