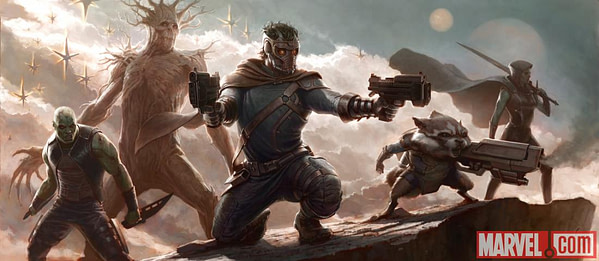 No surprise that Joss Whedon is on Team Gunn. Marvel's mighty mastermind* has been talking to MTV about the studio's new recruit and it sounds like he's very excited.
Whedon says that director James Gunn:
has a very twisted take on [Guardians of the Galaxy], but it all comes from a real love for the material. It's going to be hard for the humans to keep up.
We know that Marvel has had some writers on the film already, but it sounds like Gunn is doing a fresh pass of his own, though Whedon says he "has barely started" with the new draft.
As for how Guardians will influence the next Avengers film, Whedon offers:
I know he's going to come from left field and I'm going to go, 'What?' And then, 'Of course, why didn't I think of that?' And then I'm going to beat him!
And I'm actually pretty sure it's going to go down something like that myself.
Guardians of the Galaxy still seems like a risky move for Marvel, but I applaud them for making it. We should be seeing what Gunn has cooked up come August 1st, 2014.
*That's something Stan Lee would say, right?