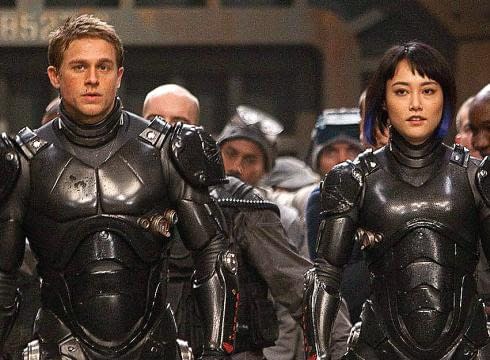 While Legendary haven't given the film a green light, much less Warner Bros. pictures, Guillermo Del Toro says that he's working on Pacific Rim with the belief that, someday, he'll get to shoot it.
Buzzfeed spoke with the director at the Austin TV Fest during promotions for The Strain. The key point of his update was that his new collaborator on Pacific Rim 2 is Zak Penn, a man with The Last Action Hero, The Avengers, The Grand and a whole lot more on his quite remarkable resume.
I'm working very, very hard with Zak Penn. We've been working for a few months now in secret. We found a way to twist it around. Travis Beacham was involved in the storyline and now I'm writing with Zak because Travis has become a TV mogul.
Buzzfeed say that Del Toro hopes to shoot the Pacific Rim sequel after 'his next project,' though it's not clear if this means Crimson Peak or something else.
There were also a few crumbs of info as to what the story will involve:
Some people were wondering if we were going to do the prequel. I was never interested in doing that first wave of invasion. I'm going for very new, very crazy ideas on the second one, which are very different from the first one — but you will get really great spectacle.
Sounds to me like he's sticking to the idea of going through the rift and showing us the Kaiju's dimension.
Perhaps unsurprisingly, but certainly pleasingly, Del Toro also said that Raleigh Beckett and Mako Mori are in the script.
I'm definitely a big, big supporter of the first film, and I'm absolutely sure it's only going to make more and more fans as it plays and plays and plays on TV and folk lend their Blu-ray copies around. There's definitely an audience for Pacific Rim 2, and even more so, scope for Del Toro (and Penn, and Beacham) to bring us something exciting and interesting and surprising.
Enjoyed this article? Share it!