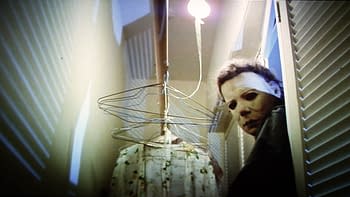 For the last twenty years, the Halloween horror franchise has been at home at Dimension Films, the horror-focused outlet of producers Bob and Harvey Weinstein. From Halloween: The Curse of Michael Myers to the second of the Rob Zombie-directed reboots, Dimension has produced and distributed the films; both at the Weinsteins' original company, Miramax, and their current Weinstein Company.
But according to Bloody Disgusting, that's about to change. Their sources say Dimension is no longer involved in the series and "Miramax is shopping the franchise and seeking a new distributor."
Miramax is an essentially defunct distribution arm of Disney, so it is unclear just how involved they are in this situation. The story also mentions Malek Akkad, son of Halloween original executive producer Moustapha Akkad, would be involved in whatever form the next Halloween picture takes.
While the situation is not yet confirmed, it makes one wonder if there is any blood or money left in Halloween. Granted, there will always be some interest and the possibility that someone can score big with The Shape, his signature tune and Shatner Mask.
Enjoyed this article? Share it!