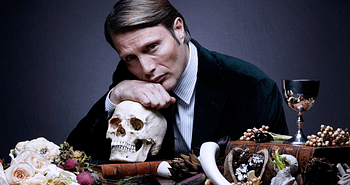 There's been no formal cancellation notice for Hannibal, but it's still absent from NBC's fall schedules. Officially, the show's fate has yet to be decided by the network.
I do like this one and I hope we get more. It's certainly not a question of finding out how Will Graham and Hannibal Lecter's relationship turns out, of course. This being a prequel to Thomas Harris' Red Dragon, it's all been about the journey for these characters, not the destination. Thankfully, Bryan Fuller has been taking us on a rather scenic route.
This year's run of Hannibal was a half-scale, mid-season starter, and NBC could be considering the same again. Or they may be convinced to to pull it out of cold storage earlier, should any of their fall premieres falter and need replacing.
In any case, tuning in and supporting the show now will stand it in better stead. Yes, the show has so far escaped cancellation, but it's also, up til now, escaped renewal.
Enjoyed this article? Share it!