The Week In TV Ratings – Up With Hannibal, Down With The Following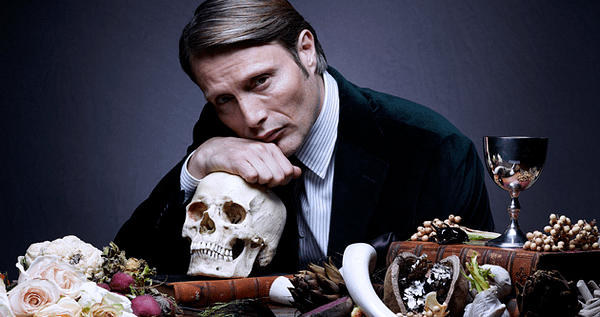 Jamie Wotton writes for Bleeding Cool
On Monday, The Following scored a season low 2.2. After the dance we've done for the past 11 or so weeks, I'm all but certain this number will rise again, but even if it doesn't, it's still staying relatively consistent in the 2s. It's not setting the world on fire anymore, but its buzzy, has Kevin Bacon, and will only produce 15 a year. Assuming the show doesn't stop to below 1 next year, it looks like FOX have a reliable drama once again.
Putting itself in possibly scary position, last weeks airing of Revolution powered down to a series low. Still, its sealed for renewal, but long-long-term appeal is still up to fate. With a similar number on ABC, the 100th episode of Castle won itself a 2.2, up from the previous week.
On Tuesday, NBC wanted to experiment with its post-Voice comedies, and decided to air two episodes of The New Normal as the shows season/series finale. It's smart thinking, as it allows the execs to see if The Voice is more compatible than Go On, and exactly how much of that slot is lead-in dependant. The answer, its lead-in dependant, as the earlier episode of The New Normal matched the exact number of Go On at 1.9 in the same slot. The second episode of The New Normal fell to a more normal standard for the show at 1.4.
Not much else aired on Tuesday, except for one episode The Mindy Project, scoring a 1.4 by itself. With absolutely no lead-in, that's not too shabby.
Wednesday grants a very strong debut for the latest in a string of post- Modern Family comedies. This time it's the Sarah Chalke starrer How To Live With Your Parents (For The Rest Of Your Life). The pilot episode of the series, which received mixed reviews, received a 2.9, as Modern Family itself had a resurgence at strong 4.1. Earlier in the evening, The Middle rated a solid 2.0 and the quirky suburban-satire Suburgatory did a 1.8.
The CW genre-fare did okay, with Arrow shooting 0.9 and Supernatural at 1.0.
Thursday carried some good news, as Bryan Fuller's fantastic revamp of Hannibal didn't go the way of Do No Harm. The new drama did a solid – for NBC – 1.6. I sincerely hope that word-of-mouth spreads, and by seasons-end, Hannibal has hit a 1.8 and not a number the Peacock is more comfortable with, such as a 1.1. Also that evening, Community hit a series low 1.0, while Parks And Recreation did a good 1.5 with The Office reaching a little higher at a 1.7.
Over on FOX, New Girl and The Mindy Project made a mid-week switch, airing on Thursday instead of the normal Tuesday. Perhaps in a move to provide data to create next seasons schedules, FOX put their two obviously favourite comedies following American Idol. Idol did a reasonable 2.8, Girl scored a 2.0 and Mindy Project did a 1.4.
Rising up from its first move to the Friday, Happy Endings' first episode earned a 1.1 and its second did a 1.0.
Also on Friday, recent news suggests that even though Nikita regularly rates 0.3, and indeed rated that on its latest, its likely coming back for a 6-13 episode fourth season, before show runner Craig Silverstein focuses more solidly on his AMC drama. As bad as Nikita's actual numbers are, it does very well on social media, and does well under different CW deals all while generating huge buzz. Cult scored a 0.2.
Little aired on Sunday other than The Academy of Country Music Awards, winning a good 4.3.
See you around next week, with more ratings, rationalizing and nonsense.