Hannibal's A Hit, The Following Isn't – The Week In TV Ratings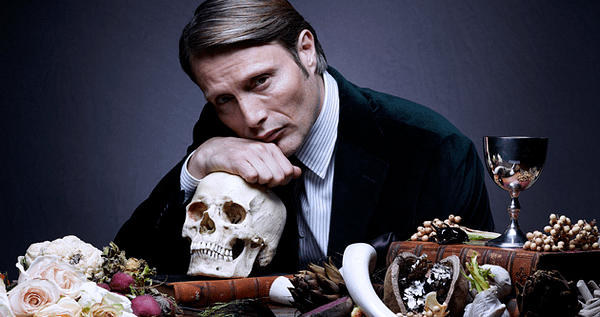 Jamie Wotton writes for Bleeding Cool
Let's start with the bad news…
Not to scare its fans, but The Following is maintaining a worrying position. This week it only just matched its series low of 2.2.
Though things could be far worse. At least it wasn't competing directly against a Live NCAA Basketball Championship on Monday.
In that slot, Revolution also scored a 2.2. It's clear that serialised shows weren't having the best of nights.
On Tuesday, New Girl won a 2.2, with The Mindy Project scoring a 1.5. It's pretty much par for the course that these two shows do this, and I imagine FOX head honcho Kevin Reilly is resigned to these shows not garnering huge audiences this season, and will likely prop them up better next season.
Over on The CW, Hart of Dixie scored its decent 0.6. I have a feeling a few of these lower rated CW shows will get short 13 episode renewals, as a way to keep them around if the new commissions bomb completely and need to feel the axe. With a network like The CW, syndication is not necessarily a goal, so much as a strong reaction and reliable advertising – in that way they're like cable shows – so new and returning series in small orders is a strong possibility of a good way forward.
Down a little, but still incredibly solid for any Wednesday comedy after Modern Family, the freshmen series How To Live With Your Parents pulled in a solid 2.5 on ABC.
The net's other comedies did okay too, with The Middle scoring a 2.0, and Suburgatory doing its normal, averaging a 1.7. Suburgatory has recently become something of an interesting case to study, and seems to benefit from a lot of faith from the ABC brass – as evidenced by ABC building a real Chatswin in upstate New York. The show's not doing well, not at all, but it looks like ABC want it around beyond another year. Which means the rating barrier here will be a little bit different. That likely converts into good news for country music soap Nashville, which managed a 1.8. Modern Family scored a solid 3.8.
NBC comedies performed okay on Thursday, with Community rising from its series low and garnering a 1.2. Parks And Recreation – which has a sixth season in the bag – continues to keep steady at 1.5. The Office won a 1.9 and the season finale of Go On, still settling into its new-ish timeslot, scored a 1.1.
It isn't often I note the final ratings, as I like a consistency to this piece and not all are available on when this weekly column posts, but it's worth noting that Bryan Fuller's very good Hannibal series rose up in final ratings in its second week, reaching a 1.7. It's one of a small few of dramas to actually rise in its second week, and a good start for a smart drama.
Following American Idol at 3.1, Glee's high-school shooting episode garnered a 2.4, up quite a lot over the rest of the season, which usually sits around 2.0.
Two episodes of Happy Endings did a 0.8 and 0.6, respectively, on Friday. Vegas on CBS scored a 0.8.
Since its disastrous weekday season start, Smash has bussed over to Saturday, and it performed here at pretty much the same level as it did during the week – 0.4, down from a 0.5 in its last appearance.
On Sunday, The Masters aired, scoring a high 4.1 on CBS. Not much else was happening but FOX's Animation Domination did well. The Simpsons laughed up a 1.8, Bob's Burgers 1.6, Family Guy 2.4 and American Dad 2.0. Business more or less as usual.
See you around next week, with more ratings, rationalizing and nonsense.