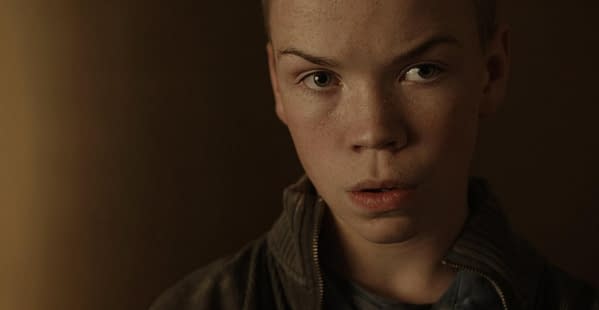 While Mark Millar's twitter feed is hardly as solid a source of rolling film news as the trades might be, I do think that he's such a master of self promotion – and I don't mean that in a bad way at all – that it certainly merits close attention.
Consider, for example, this tweet:
Flurry of tweets asking about the great @themichaelcaine joining our Secret Service movie. Very interesting, but only Fox can confirm :)

— Mark Millar (@mrmarkmillar) July 17, 2013
The origin of the story would seem to be The Sun, and while they're hardly the most trustworthy of organs, I do think that Millar might have taken the opportunity to shoot them down if it were necessary. Just for fun, as much as anything else.
So either he's confirming the tabloid's story, or he's milking the publicity.
Harder to read, perhaps, are clues to another piece of casting.
Here's another tweet from the man himself.
Very much looking forward to The Wolverine, Kick-Ass 2, World's End, Elysium, We're The Millers, Gravity, Oldboy, Thor, Wolf of Wall St…

— Mark Millar (@mrmarkmillar) July 16, 2013
Now… given that there are rumours of Will Poulter being in the running for The Secret Service's key, central role, then the mention of his next movie, We're the Millers is very interesting.
It might be nothing. It might mean everything. Maybe Millar just wants to see Jennifer Aniston's stripper dance.
But the timing is so bang-on – we hear whispers that Poulter is in the running, Millar starts tweeting about his next film – that I felt like I should at least mention it.
Most casting rumours we have heard at Bleeding Cool have gone unreported, even when they later panned out as correct. There are all sorts of reasons for this. With Poulter, though, there's nothing stopping us from at least asking the question in the headline.
Enjoyed this article? Share it!