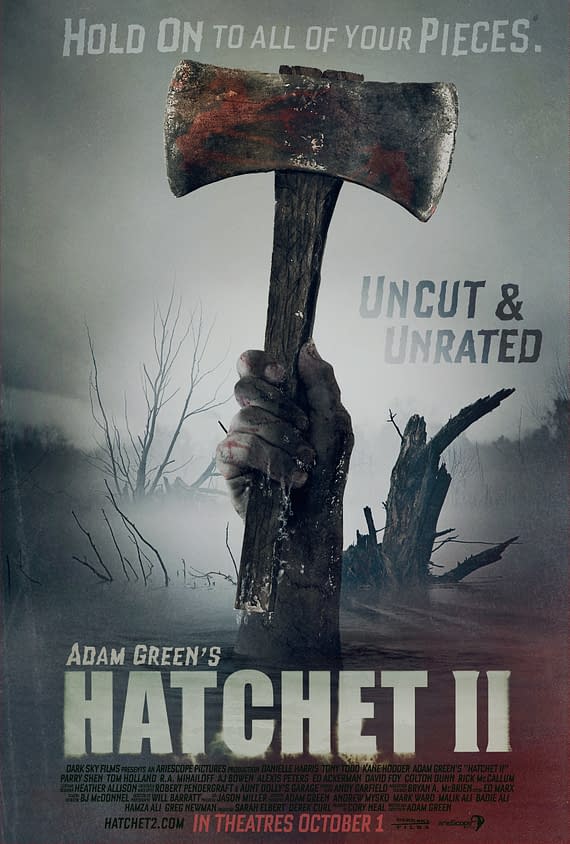 The gore isn't the entire point of Hatchet 2 (there's also some light scares, a few boobs, plenty of jokes and even a bit of story and character) but it might as well be the whole advertising campaign. The gore is the one thing all Hatchet fans will want, I'm pretty sure. It's what defines this subgenre.
Sensible, then, to get a red band trailer out there. The film itself is being released unrated, so not even a red band trailer has the same scope for offending delicate sensibilities, but I really don't know how a green band trailer could possibly compare.
Having said all of that, I think the jokes were the best element of the film. Perhaps they should cut a funny spot and try to broaden the church of Victor Crowley somewhat.
Trailer courtesy of IGN, reminder to post courtesy of HUG.
Enjoyed this article? Share it!