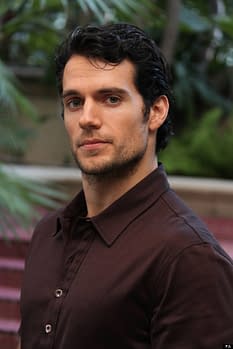 Yet another show of confidence for Man of Steel has arrived, with Warner Bros. looking to Henry Cavill, our new Superman, as a replacement for Tom Cruise in The Man from UNCLE.
It seems like The Wrap got this news first, but WB are hardly keeping it under wraps and you'll see it echoed everywhere.
Cavill is negotiating his terms now, and if he agrees, he'll be starring opposite Armie Hammer – the man who almost played Batman in the almost Justice League movie of almost five years ago.
Guy Ritchie is directing The Man from UNCLE. The studio really wants it to be a hit and a franchise starter.
We could end up seeing a scheduling fan dance over the next few years as Guy Ritchie and Robert Downey Jr. slot in around Marvel for another Sherlock Holmes and Cavill and Ritchie try to get more UNCLE in the bag around Superman engagements. Anything would be easier than trying to work with Tom Cruise's ever growing list of serials, though.
Enjoyed this article? Share it!