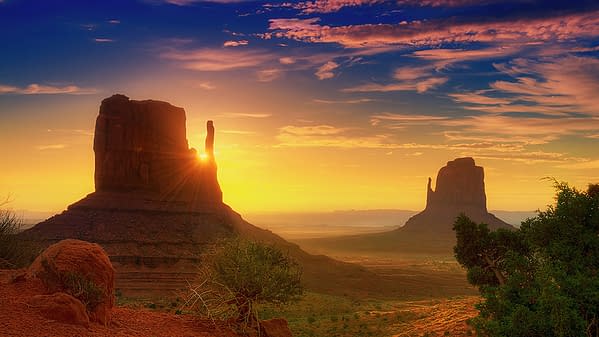 Michael Bay says that, actually, principal photography on Transformers 4 has already started. He's out in Monument Valley, and has taken:
a convoy of brand new, re-envisioned and remodeled Autobots out for a spin down Highway 163
We saw two of the new bots last night, and now Bay's website has also shared this image of the all-new Optimus Prime. He's been:
completely upgraded, custom-built [by] Western Star
But it looks like he still has a similar taste in flames.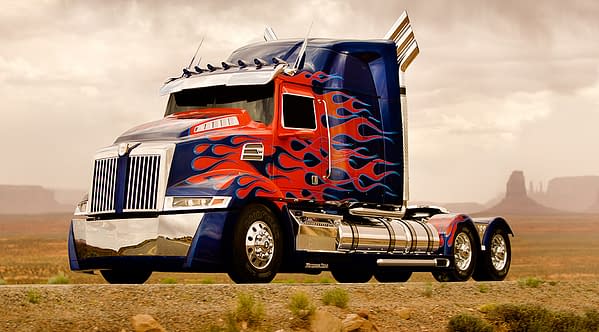 It remains to be seen how exhaustively reconfigured the humanoid forms of these Autobots will be.
Enjoyed this article? Share it!