Two thousand extras are needed for The Dark Knight Rises to play police, hoodlums, prisoners, guards and citizens of Gotham this summer, filming in Pittsburgh.
The pay? $58 for an eight-hour day. Overtime if there's any. And fame forever if you get your mug on screen.
The open casting call runs today at the Omni William Penn hotel from 10am till 6pm. Then again next weekend, from 9am till 5pm on Saturday and 10am till 6pm Sunday.
You have to be 18 or older (bring photo ID), have a valid Social Security number and be legally permitted to work in the United States. Bring a photo ID such as a driver's license or state or student ID.
Looking like you actually could be a police officer will probably help… here's the queue from yesterday.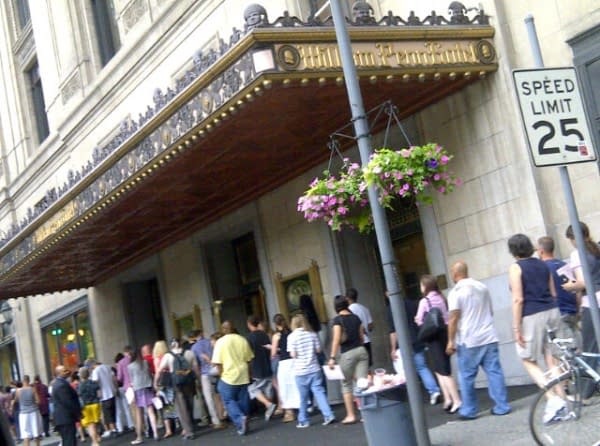 Enjoyed this article? Share it!