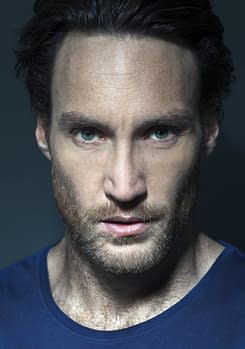 Zack Snyder's untitled Man of Steel followup has added three new faces: Holly Hunter, Callan Mulvey and Tao Okamoto. Not only are they new faces to the franchise, they are also playing characters "newly created" for the film. So they say, for now.
Mulvey is a familiar name to those who've been following the casting process on this film over the past few months, as he came up late last year as a potential for a villain character. It's unclear if that's indeed the role he ended up landing.
Snyder, of course, had nothing but praise for his new cast members, while still being very vague so you can't discern who they might be playing:
Holly has always been one of my favorite actresses; she has immense talent and is always captivating on screen. I had an opportunity to meet her a while back and knew instantly that I had to work with her, so as we began writing the script I made sure to create a role specifically for her.

I just had the good fortune to work with Callan on '300: Rise of an Empire' and was very impressed with his incredible talent. He's a fantastic actor and I'm looking forward to having the chance to work with him again. And, quite simply, Tao is a striking presence whose beauty is aptly rivaled by her amazing abilities as an actress. I'm really excited to have her joining us on this adventure.
But I'm sure you guys can come up with some ideas about who they might be. Henry Cavill is returning as Superman, Ben Affleck is playing Batman and Gal Gadot is Wonder Woman. The film, which I really wish they would just give a title to already, will be released on May 6, 2016, unless they get scared off it by Captain America 3.
Enjoyed this article? Share it!