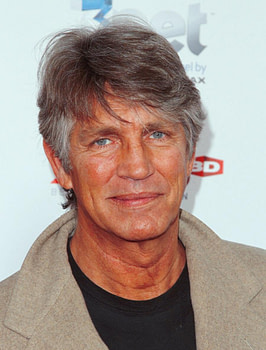 Sometime Oscar nominee Eric Roberts, best loved around this parish for his role alongside Stan Lee in The Ambulance, has been cast in Tom Six's third and final Human Centipede picture. That'll look great in his resume alongside Don't Shoot! I'm the Guitar Man, Santa's Bootcamp, A Talking Cat!?! and Eternity: The Movie.
According to EW, other new additions to the daisy chain will include Robert LaSardo, Tommy "Tiny" Lister and Bree Olson, the last of which is both a former pornographic actress and one of Charlie Sheen's so-called goddesses.
Six had hyped that the film was going to feature a big American star. I suppose that might arguably be Olson – I reckon a lot of people have seen a lot of her movies, at least in part – but I do expect he really meant Eric Roberts.
Six has a role in the film himself, alongside Dieter Laser, from part one, and Laurence R. Harvey of part two. My hunch is that they'll all be in prison for their parts in making the previous films, giving Six some latitude for 'thought police' satire.