Here's a movie poster that would like you think it has been painted.
There have been a number of Catching Fire promos in this vein, and while I get the idea – the opulent Capital  has a taste for such "fine things" – I do wish the studio has just had them painted for real.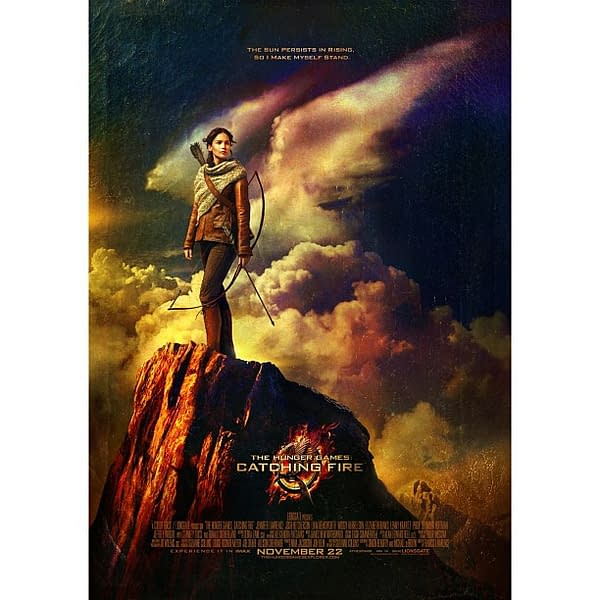 That tagline:
The sun persists in rising, so I make myself stand
Is a direct quote from the novel.
Enjoyed this article? Share it!