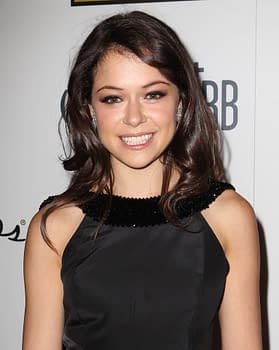 The Wrap reports several leading actresses are on the shortlist to play the new female lead in the currently untitled Episode VIII of the Star Wars saga. Jane the Virgin's Gina Rodriguez, Orphan Black's Tatiana Maslany and Me and Earl and the Dying Girl star Olivia Cooke are all top contenders for a new lead part in the film to be directed by Looper's Rian Johnson, taking over from J.J. Abrams.
While some sources suggest they are merely part of a group of potential up-and-coming talent the director will see, other sources say the three are part of small group scheduled to read against Star Wars: The Force Awakens star John Boyega before the end of the month.
I'm sure Orphan Black fans will be giddy should Maslany win the role, but I quite like the energy Rodriguez brings to her Jane title role. Granted, it's hard to tell if that energy works in the slower Star Wars manner. It is also unknown if the part calls for a human, Twilek or an entirely new creature. Presumably, leads will still be human characters.
Also unclear is the status of Daisy Ridley's Rey. Previous reports had the actress signed on for the rest of the trilogy, but curiously enough, Episode VII's IMDb page only lists Oscar Isaac as returning and Benicio del Toro as a rumored member of the cast.
The same Wrap article mentions del Toro is nearing a deal to join the Star Wars family.
So put on your speculation hats and let your wildest theories fly! A new lead character is coming to Star Wars and fans, cosplayer, and toy makers must be ready.
Enjoyed this article? Share it!