UPDATED: And now a better quality version of the poster. Disney just popped this into my inbox.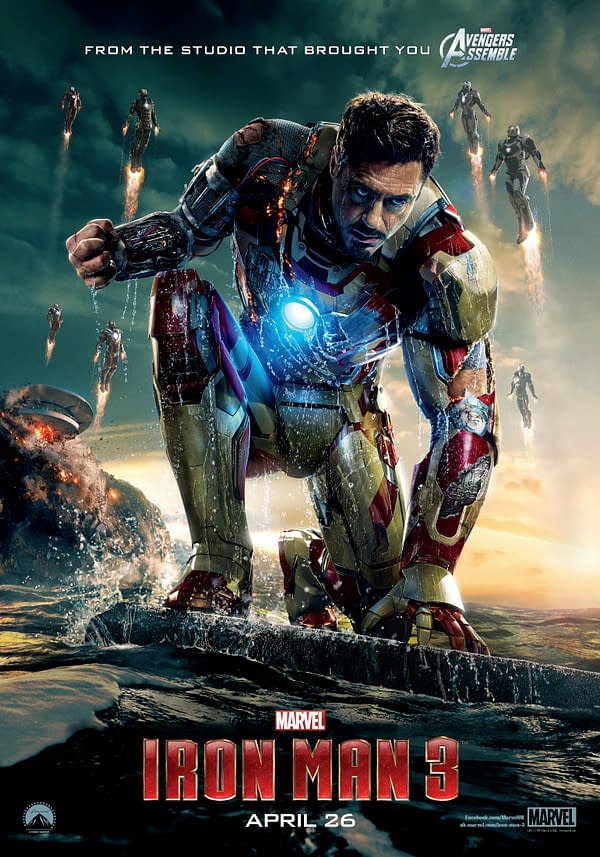 This poster was snapped on the wall of a cinema… somewhere, and posted to the I Heart Cupcakes Tumblr with plenty of other Robert Downey Jr. obsessing.
I count seven Iron Men, or seven Iron Man powersuits at least. A closer look might have given us a better idea of how they vary, or don't.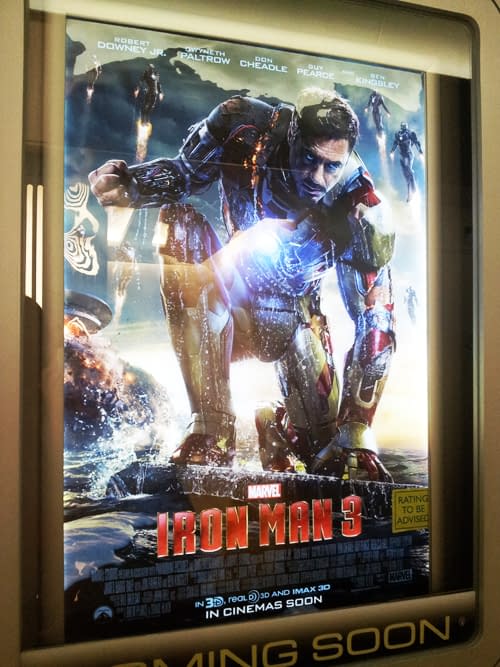 As we were telling you, there's an appearance of Tony's Iron Man army in the new trailer, which is coming along next week.
Enjoyed this article? Share it!