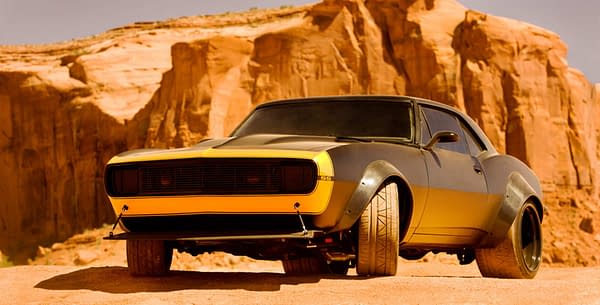 UPDATE: Michael Bay and Paramount have now confirmed that this is indeed Bumblebee, a:
modified, vintage 1967 Camaro SS.
Their official shot of the car is above, and the original story follows.
Some Instagram snaps from Monument Valley have captured a fourth car in the Transformers convoy. Seeing as it's a Camaro and has a black and yellow colour scheme, there's already speculation that this is the new Bumblebee. I buy it.
The Transformers Live Action Blog are trying to convince themselves this isn't Bumblebee because the bias between yellow and black is the inverse of what we've seen before, but I'm not too fussed about that. We all know Hasbro want to sell more toys, and that's likely to involve some pretty radical makeovers for the Autotbots and Decepticons.
And besides, I'm sure Michael Bay thinks black is a whole lot cooler than yellow.
Meanwhile, here's a big old rusty cab also spotted at the location by Instagram user RezzieBoi. An alt Optimus?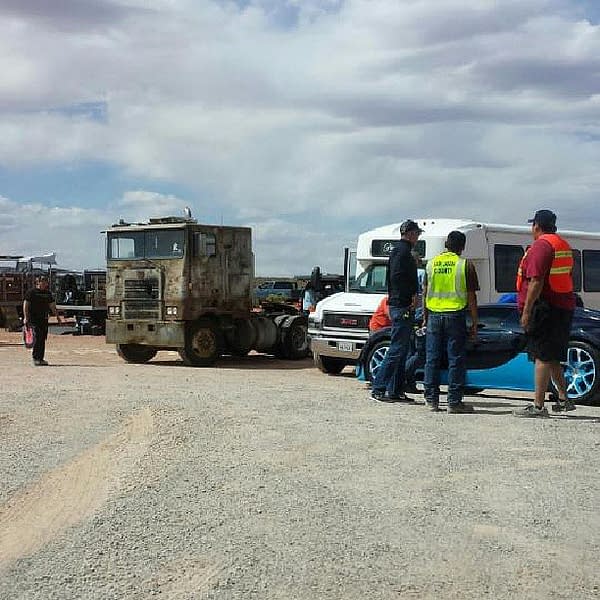 Transformers 4 is in production now for release on June 27th next year.
Enjoyed this article? Share it!