A year ago today, the galaxy was stunned by the news that Carrie Fisher had suffered a heart attack on a flight from London to Los Angeles. The updates were few and far between as to her status, most notbaly her brother Todd Fisher updating everyone via various news sources that she was for a time in 'stable' condition.
Carrie fought for several days, finally passing from this universe to the next on December 27th, 2016. This is partially what makes some of the scenes in the newest Cosmic Conflict movie Star Wars: The Last Jedi so painful- some of the scripted choices echoing the experiences Fisher's fans had during this time last year. "She's fighting", the line goes, making me lose my composure and openly sob every single time.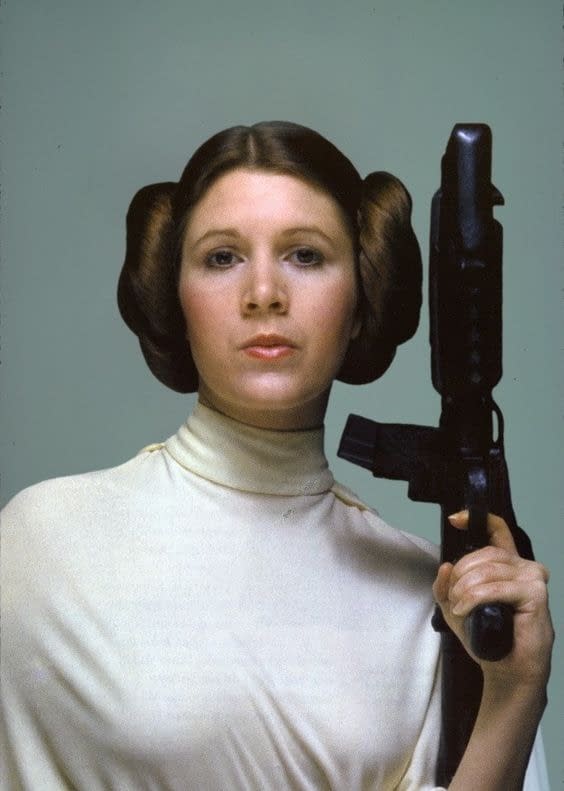 For many Carrie was an icon- before the badassness of Signourney Weaver's Ellen Ripley in Sir Ridley Scott's Alien or the more modern Milla Jovovich in Fifth Element, she was our touchstone of female sci-fi persona. "Someone's gotta save our skins", she quips during HER rescue mission on the Death Star, and saving her boyfriend later in the saga from the clutches of gangster Jabba the Hutt; self rescuing Princess forever and ever.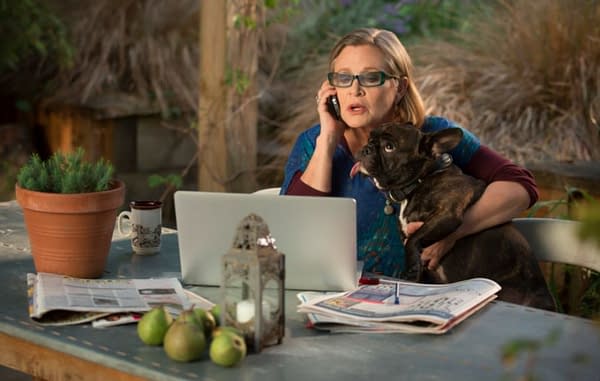 Her sense of humor is both legendary and proven- something not many crowned-Hollywood royalty can claim with such obvious treasures. Script doctoring many-a-famous entry, Carrie was an extremely accomplished author in her own right.
Fisher was also a very outspoken proponent of mental health- never suffering but never hiding her battles large and small with bipolar disorder and tango with addiction(s). She had an advice column hosted by The Guardian, and her final words of sage-like wisdom included words of hope to those dealing with such afflictions-
"We have been given a challenging illness, and there is no other option than to meet those challenges. Think of it as an opportunity to be heroic – not "I survived living in Mosul during an attack" heroic, but an emotional survival. An opportunity to be a good example to others who might share our disorder. That's why it's important to find a community — however small — of other bipolar people to share experiences and find comfort in the similarities."
Maybe you didn't see where her final remains are housed, in an PROZAC shaped and colored ossuary from the 50's. Perhaps even more important was her role as mother. Her daughter, actress Billie Lourd, has been brought in to the Star Wars fold as of Star Wars: The Force Awakens as New Republic/Rebel Alliance 2.0 Kaydel Ko Connix, who achieved the rank of Lt. in The Last Jedi. She even wore a hairstyle similar to Princess Leia's during the medal ceremony at the end of Star Wars: A New Hope to the world premiere of TLA. Carrie's final film performance in Star Wars: The Last Jedi is heartbreaking- the wonderful strength and endurance of the last of her generation (in character, I mean) and her contributions to the future. We know now that two specific scenes were partially her design; the Leia-Holdo scene with the 'No, you say it', and her last on screen moments with Mark Hamill 'I know, I changed my hair'.
Trying to put into one post the all encompassing effect and lasting impact Fisher had is impossible. Every single person who considers themselves a 'Carrie Fan' has stories and examples of her legacy and presence- tying into the long held Jedi belief, "No one is ever really gone."

St. Carrie, our patron of middle fingers and honesty-above-all, may she forever be a guiding light in the known universe and beyond. There will be more Carrie-centric posts from me in the coming days, be warned.
Enjoyed this article? Share it!