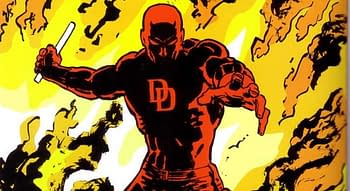 Have no fear, Marvel have rubber stamped the papers and now it's officially official: Cabin in the Woods' Drew Goddard will be the showrunner of the thirteen-part Daredevil series on Netflix, and he'll be writing and directing the pilot episode.
It's good to know somebody so accomplished and smart will get to set the pace for this show and I hope he gets a lot of good collaborators.
Daredevil will hit Netflix in 2015. Expect a big hoo-ha at San Diego Comic Con next summer. Looking forward to it.
Enjoyed this article? Share it!