I had been waiting for this.
Bryan Singer announced tonight, through his Twitter account, that the character of Quicksilver will be appearing in X-Men: Days Of Future Past. It's undoubtedly the biggest film news break of the day.
Before he was an #Avenger, he was just a REALLY fast kid. Thrilled to say #EvanPeters is joining #XMen #DaysOfFuturePast as #Quicksilver.

— Bryan Singer (@BryanSinger) May 23, 2013
So why is this such a big deal? Because both Marvel and Fox have the rights to use certain characters in their Marvel comics movies, and amongst them are the brother-sister team of The Scarlet Witch and Quicksilver. Not only were these members of The Avengers, they're also Magneto's kids – crossing between the two "story sets," they wound up being both Marvel Studios and Fox movie options.
We'd recently learned that Quicksilver will be appearing in Joss Whedon's next Avengers film, alongside his sister. It almost reads like a declaration of war to hear he's also going to turn up in Fox's next X-Men picture. Will we soon hear that The Scarlet Witch is in too?
There may have been an outside chance, I suppose, that Marvel and Fox would collude to create shared interpretations of the characters, but Singer's tweet seems to put paid to that. If he's "a REALLY fast kid" in the 70s, I don't know how he'd be Joss Whedon's planned 20-something.
So, there we go. How exciting. I'm sure many of you are going to take sides – and I bet I can guess which team proves the most popular – but I promise you this, I'm impartial.
Here, incidentally, is Evan Peters. I can see how he could be Michael Fassbender's kid.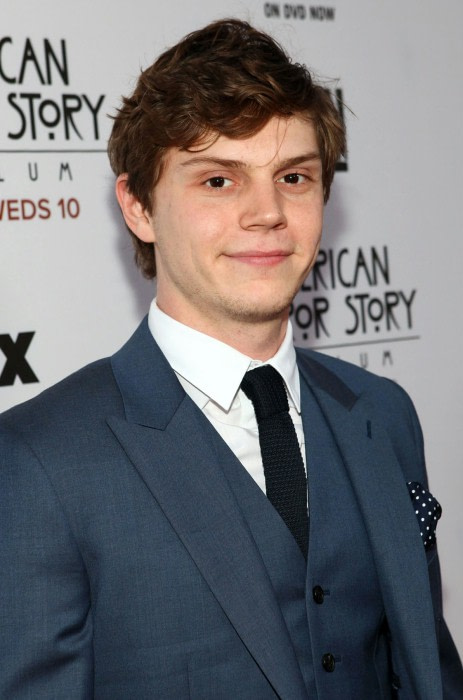 I do hope he hasn't just been thrown in as a corporate rivalry afterthought. Tell us it ain't so, Mr. Singer.