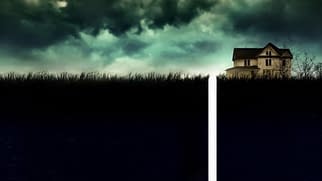 Though next week's 10 Cloverfield Lane will have some connections to the 2008 found footage film, it is not the direct sequel many might be expecting. And as executive producer J.J. Abrams told Empire recently, fans have asked about the potential sequel for the last eight years.
"It got to a point where it felt like there was something to be done. But I didn't want to do the thing that people might expect just for the sake of it, and I know I'm guilty as anyone of being involved in sequels and remakes and reboots and things," said Abrams. "This felt like an opportunity to do something that was both wholly original and also connected to something bigger."
He also mentioned having conversations with original writer Drew Goddard about a project that would more closely resemble Cloverfield 2, but "because we're in a moment post-major studio Godzilla, post-Pacific Rim, we don't want to do a sequel just because we can do another kaiju movie. We don't want to just jump in and do it – we want to make sure we're doing something that is worthy of people's time."
And while Abrams continues to look for that worthy sequel idea, 10 Cloverfield Lane will offer what he called a "kindred" experience when it is released on March 11th.
Enjoyed this article? Share it!