Jackie Chan Confirms Role In The Expendables 3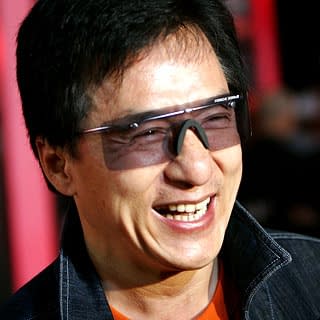 The last time we heard news about The Expendables 3, screenwriter and star Sylvester Stallone was talking about robots and Sigourney Weaver, so intrigue about the film's possible plotline is understandably high. One thing we can now confirm, however, is that Jackie Chan is planning to join Nicolas Cage as one of the new recruits for the franchise.
The news comes from a press conference for CZ12 in Kuala Lumpar and was reported by Cinema Online (via ComingSoon). Apparently Sylvester Stallone has been chasing Chan since The Expendables 2 and is now going to get his wish. When asked about his possible involvement, Chan had this to say:
Sly had invited me to be in Expendables 2 but I was too busy filming CZ12 and couldn't make a commitment to the film. But he did extend his invitation to the third movie, which I agreed on the condition that I will be appearing as more than just a minor role with a few scenes.
In Chan's discussions with Stallone, the possibility of making The Expendables 3 a "buddy-buddy movie" (like a buddy movie but with even more friendship) apparently also came up, and Chan said that Stallone seemed amenable to the idea.
In theory, CZ12 was supposed to be Chan's last action movie, but it seems that he's having difficulty pulling away from the genre. In 2013, along with the The Expendables 3, he will also be working on a potential Rush Hour sequel called Skip Tracer, another action film called Police Story 2013, and his autobiographical musical I Am Jackie Chan.