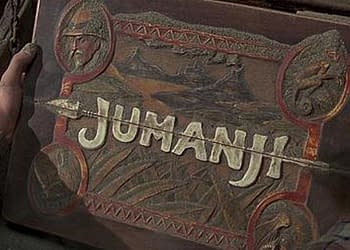 According to The Hollywood Reporter, director Jake Kasdan has signed on to helm the remake of Jumanji.
The original film starred Robin Williams and Kirsten Dunst as players of a mystical board game that transports people to a jungle realm. Williams, trapped in the game for twenty years, must re-acclimate to the normal world and help deal with the creatures unleashed when Dundst plays the game. Based on the book by Chris Van Allsburg, it was directed by Joe Johnston and has become beloved in certain circles.
The Kasdan remake is already under the wire as it is scheduled for release on December 25th of this year. That sounds like a short time to produce a presumably special effects heavy production, but it seems Kasdan — director of films like Zero Effect and Sex Tape — is willing to take on the challenge.
Enjoyed this article? Share it!