Let's start with some pictures from the set of Skyfall, the Sam Mendes-directed James Bond film. These reveal one of Bond's cars for the new picture… a Land Rover. That he isn't even driving himself. And he's got a stubbly little beard. Certain purists must be having fits.
But, look – the car is loaded with gadgets. Or at least the digital Arri camera being used to shoot the scene.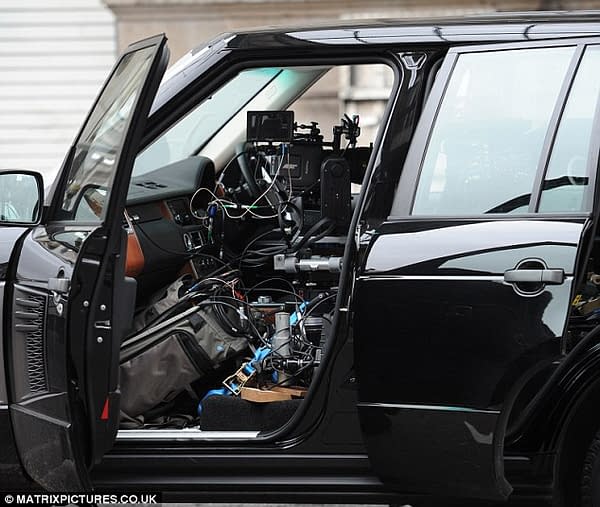 More Land Rover pictures at the Daily Mail, while Coming Soon shelled out for this shot of Dame Judi Dench on location.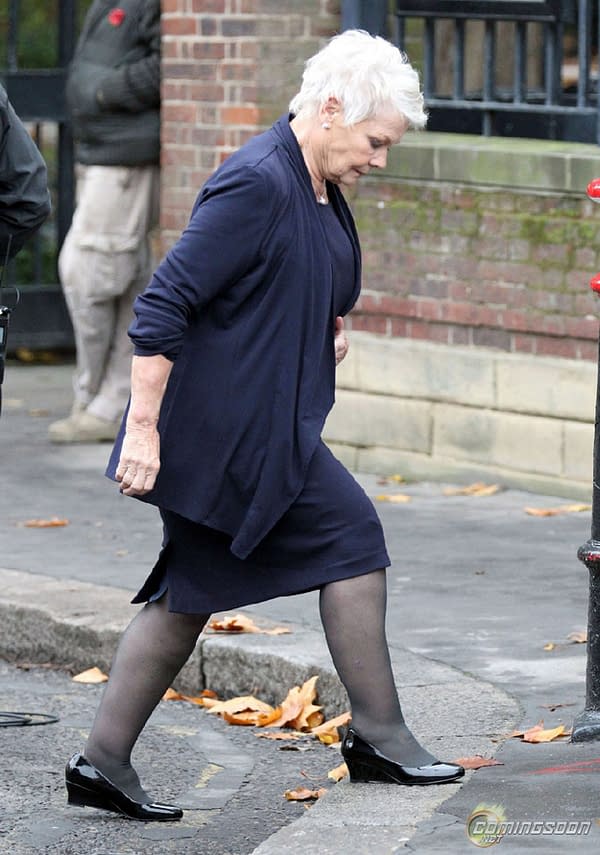 Previously, Adele gave away that she was set to record a possible Bond tune, but at this week's press conference it was made clear that no final choice had been made yet as to who would sing the theme. Meanwhile, Adele is sick and currently suffering enough that she's cancelled an entire tour, so I really wouldn't be surprised if she drops out of the running altogether. Cue The Daily Star and a new rumour that Michael Buble might be in the frame to provide Skyfall's theme. We'll see.
Talking of rumours from the tabloidsphere, here's Perez Hilton on Naomie Harris' role in the movie:
100% Absolutely Definitely Confirmed! Naomie Harris Is The New Moneypenny!

…we heard that Ms. Harris would actually be playing a field agent named Eve in the 007 movie.

AND NOW, we're hearing that Naomie WILL play a character named Eve…who eventually becomes Moneypenny! Ah…we get it now!
Where has Hilton heard this from? He's not saying. He might be basing this 100% confirmation on the flimsiest of possible conversations, for all we know.
More solid is Tom Ford's press release. The stylist turned film director issued an announcement that he will be dressing Bond and providing his accessories for the new film, just as he did for Quantum of Solace:
I couldn't be happier to be dressing Daniel Craig again. James Bond epitomizes the Tom Ford man in his elegance, style and love of luxury. I am thrilled to move forward with this iconic character.
Meanwhile, we have more details on the film's crew, courtesy of Sony:
Roger Deakins is the DOP, and he's shooting digitally, on the Arri Alexa
Dennis Gassner is the production designer
Stuart Baird, A.C.E. is the editor
Jany Temime is the costume designer, except where Ford is involved
Alexander Witt is the 2nd Unit Director
Gary Powell is Stunt Co-ordinator
Chris Corbould and Steve Begg are the SFX and visual effects Supervisors
All of those except Deakins and Tamine have prior Bond experience, and Deakins and Gassner have worked with Mendes previously.
Baird edited Casino Royale, and did so rather well. He could end up being the MVP here.
Skyfall is out next October in the UK, and November in the US. That's a long time to suspend my doubts about Mendes, but I'll give it a try.
Enjoyed this article? Share it!