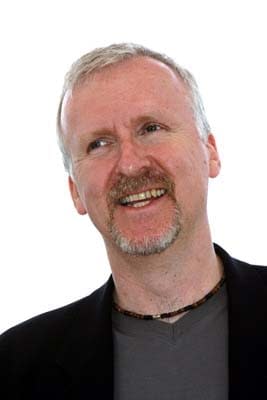 Yesterday, James Cameron appeared at the LA Times Hero Complex festival. Today, various blogs have parcelled out his comments into as many stories as they can manage.
But here's a dump of the interesting things, all in one place.
Cameron says he wouldn't convert Terminator to 3D as it would need too much work updating the FX. Terminator 2, however, looks good to him and he thinks the Chinese market place makes such a conversion worthwhile.
From what he knows of the new Terminator film, Schwarzenegger is "very much front and centre."
The Avatar sequels were all broken out in the style of a TV series. Josh Friedman, Rick Jaffa, Amanda Silver and Shane Salerno all spent several months plotting the films with Cameron and then, on the last day, he gave them each a script to write.
Cameron thinks his theme park 'land' at Disney is going to be called Pandora: The Land of Avatar.
His favourite superhero is Spider-Man and he wouldn't even contemplate making a film about a different one.
There. That's the meat of it.
I remain impatient with those who dismiss Avatar as a bad film – it's nothing of the sort, that's a ridiculous assertion – and keenly await more. Three films more? Well, I do hope the next one isn't a crushing disappointment, I can tell you that.
Enjoyed this article? Share it!