James Gray's Sci-Fi Thriller Will Be Called To The Stars, Filming To Take Place Mid-2014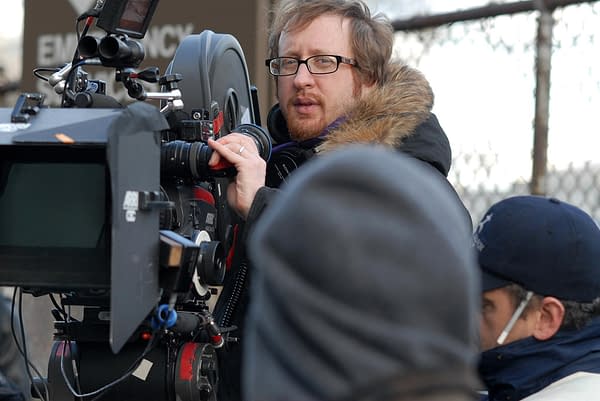 James Gray's The Immigrant premiered at Cannes earlier this year and whilst the reviews were in general somewhat lukewarm I liked the film a great deal, describing it at the time as "a meticulously crafted film filled with rich drama and moral complexity."
The film has since had its North American premiere at the New York Film Festival and despite having a release date confirmed for France – Gray has always been popular there – there is still no sign of a release date for America.
There have been rumours that the Weinsteins – who have the American distribution rights – have pushed for cuts to the film, possibly swayed by a number of reviews that referred to the film as too long or slow. It is nothing of sort.
While we wait for The Immigrant to finally get a release Gray is not sitting on his hands and appears to have at least four film projects that he may or may not be working on next. There's The Gray Man, White Devil, Lost City of Z – which Benedict Cumberbatch is reportedly set to star in – and a sci-fi thriller that was, until now, untitled.
The Omelete, via Collider, are reporting that the sci-fi thriller now has a title, To The Stars, and will hopefully be filming mid-2014. The script for To The Stars was written by Gray and Ethan Goss – who has written extensively for Fringe – and Gray has previously spoke about the story and in May opened up to The Playlist about what it would involve,
I want to try and do something specific and rather different, and the intention is to make a film which is almost science fact, and it takes place entirely in space.. I had read about NASA trying to find 'emotionally — what's the right word — undeveloped' people to travel to Mars, because being cooped up for a year and a half is very difficult. So the idea that I had was to sort of mix a kind of Conrad-ian story, a 'Heart of Darkness,' with the idea in which NASA has made a miscalculation about one of its astronauts, who cannot handle deep space. So the idea is a kind of mental breakdown in space, and to do it almost like Apollo footage: incredibly realistic — so no sound in space, obviously — and to do it distinguishing itself with the idea that, in a way, human beings need the earth.
With Gravity breaking box office records right now it's not surprising to hear that Gray's sci-fi thriller may be his next feature. In fact, I'd be incredibly surprised if it wasn't.