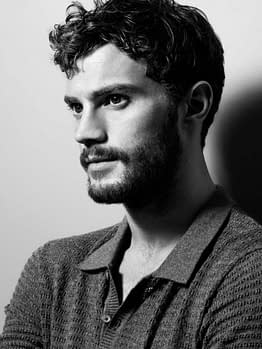 With Charlie Hunnam out the producers of Fifty Shades of Grey had to find a replacement fast, as they're about to go into production and are aiming for an August the 1st, 2014 release date.
Jamie Dornan was one name that has been rumoured as a possible replacement to play Christian Grey and today it was confirmed, via Variety, that he's in. Presumably he's happy not to have much input into the script or his character – the rumoured reasons why Hunnam actually dropped out.
Dornan was previously in Sofia Coppola's Marie Antoinette and on television in Once Upon a Time, and will next be seen in Dominique Deruddere's Flying Home. I assume Deruddere is going to be pretty pleased that his new film is about to get a lot more attention.
Deruddere previously adapted one of the greatest books ever written, Wait Until Spring, Bandini, and Fifty Shades of Grey is… a book.
Enjoyed this article? Share it!