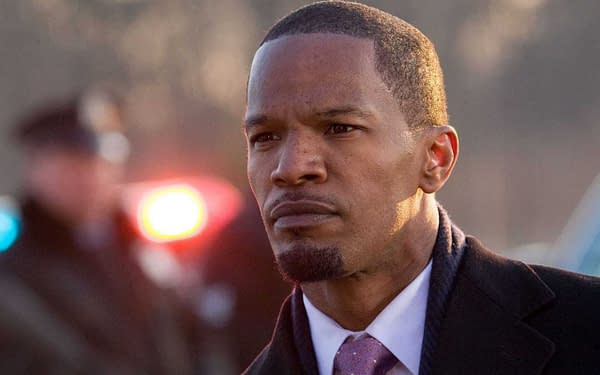 Jamie Foxx has a lot of charisma and he generally seems able to translate that on screen reasonably well. I'm not yet convinced about his ability to play a wide range of roles but he certainly seems to be shooting for some interesting ones that could test him.
In an interview over at Movies.com Foxx revealed that there are two roles that he particularly wants to play. One is Spawn and the other is the very (in)famous boxer Mike Tyson.
Foxx isn't just tossing names around either as he phrased his answer like this,
Spawn is one, yeah. And Mike Tyson. Those are two roles I would just love to do. I'm aggressively pursuing them
I'd be surprised if he didn't make some headway with those roles if he's that passionate about playing them.
There was a lot of talk about an R-rated Spawn film around two years ago. A new Spawn movie with Jamie Foxx attached? I could definitely see that getting green-lit at a reasonable budget.
As for Foxx playing Mike Tyson, I have my suspicions that that would go a similar way to the Freddie Mercury biopic. To say that there is controversy surrounding Tyson would be an understatement.
Foxx will next be seen in White House Down and then as Electro in The Amazing Spider-Man 2.
Enjoyed this article? Share it!