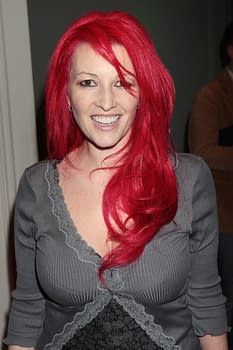 The second Pinocchio film in the works, after Guillermo Del Toro's stop motion version, seems to be moving forward nicely. I'm sure it will need a lot of FX, but Tim Burton's take on the tale will largely be live action and could therefore beat Del Toro into cinemas by quite a margin – he's months away from even commencing voice recording.
Button became attached to the film, which revolves largely around Gepetto, on the strength of Bryan Fuller's original draft. He hasn't signed on just yet, though, and neither has Robert Downey Jr., his preferred Gepetto.
But it's clear Downey is interested. The Hollywood Reporter note that he's provided script notes on the film.
The next draft, incorporating these notes, and likely some of Burton's too, will be written by Jane Goldman, one of Bleeding Cool's favourites, and I'm not afraid to admit it.
Goldman's work on the Stardust movie was exemplary, and she's developed a working relationship with Burton on a potential adaptation of Miss Peregrine's Home For Peculiar Children, so it makes perfect sense she's coming in to pull Pinocchio's strings for a while.
It's worth noting that this isn't a Disney film despite it's apparent snug fit with their Alice–Oz–Maleficent sequence, but comes from Warner Bros. instead.
Enjoyed this article? Share it!