It's always nice when we find out some of our favorite celebrities have the occasional fangirl moment, and apparently Jason Momoa is not immune to the starstruck experience.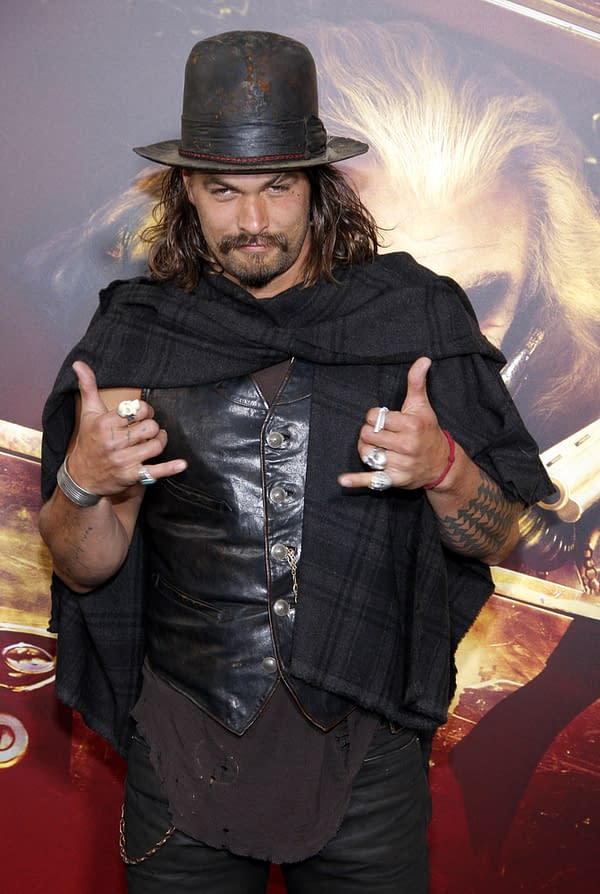 Perhaps you'll recall that the Justice League and Game of Thrones actor is playing yet another fan-favorite comic book character in a film adaptation with the upcoming reboot of The Crow. There were definitely some rocky roads on the way to getting the film made, numerous stars and directors had been attached only to leave the project. Not to mention, the heartfelt plea from The Crow director Alex Proyas for the remake not to happen, in order to keep the original "Brandon's film".
The most recent update on the film came last year when Momoa and director Corin Hardy sealed their deal over some beers (#becauseGuinness) and production began on The Crow: Reborn.
Apparently this weekend while at a convention in Ottawa, Canada, Jason stopped by artist James O'Barr's table to get his first edition of The Crow signed. "I wanted to stop by, see the fans, but also because I'm getting ready to play one of my favorite roles of all time, and the man who created it is [he aggressively whispers] right over here."
Jason yells out "HEY JAMES" in that big booming voice, and turns his camera around to catch O'Barr reacting with a shriek.
You can see the video and some great selfies on Jason's instagram:
Enjoyed this article? Share it!