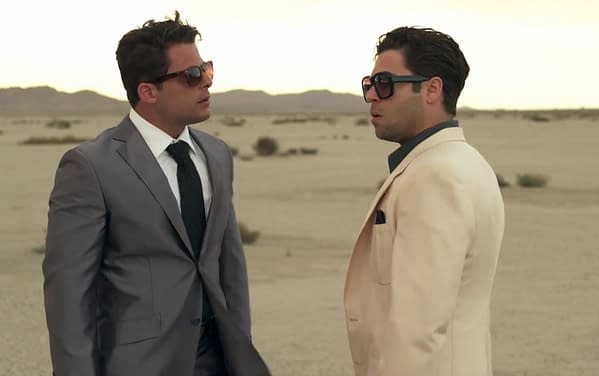 Based on the billion dollar Broadway musical, Clint Eastwood's film version of Jersey Boys has just added two actors to its bill.
THR are reporting that Jeremy Luke And Joey Russo will join Christopher Walken, who will star as Angelo "Gyp" DeCarlo, in the roles of Donnie and Joe "Joey" Pesci respectively. The pair of actors are responsible for creating the Turbo and Joey web series and also starred in Jersey Shore Shark Attack in 2012. I wouldn't necessarily hold that against them though.
Jersey Boys is a jukebox musical which tells the story of the rise and fall of Frankie Valli and the Four Seasons, who have yet to be cast for this film version. The filmmakers are reportedly intending to cast up and coming actors for these roles.
UPDATE: The Holmdel-Hazlet Patch are reporting that Johnny Cannizzaro will play Nick DeVito, the twin brother of Tommy DeVito.
For quite some time it looked like Jon Favreau would direct Jersey Boys but Clint Eastwood took over the project earlier this year. Favreau has since moved on to work on a new film entitled Chef.
And that seems to be going rather well as this week he's been sharing a number of Vines from the set. Here's one featuring one of the film's stars, John Leguizamo.
The film also reportedly stars Dustin Hoffman, Bobby Cannavale, John Leguizamo, Scarlett Johansson, Sofia Vergara, Robert Downey Jr and Favreau himself in the lead role of a chef who loses his job and starts a food truck business.
Enjoyed this article? Share it!