Many Marvel Cinematic Universe fans have been concerned about the lack of Jeremy Renner's character Clint Barton, aka Hawkeye, in Avengers: Infinity War. It started with his absence in the pre-release press, namely the big giant all-hands-on-deck poster with almost every character in it except for him.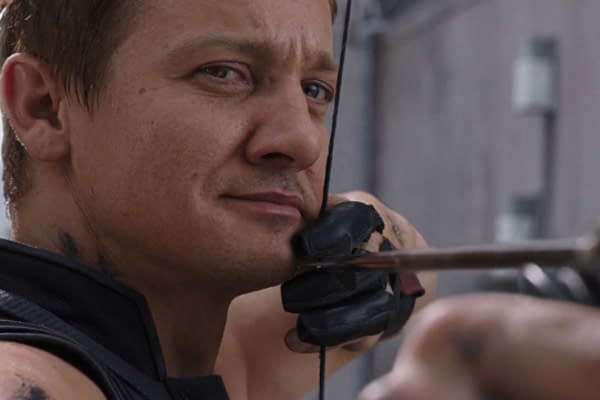 While we don't know WHY Hawkeye wasn't around in Infinity War, we DO know he'll be back for Avengers 4.
Renner posted this update to his personal Instagram, saying "good to be back!", along with such notable @'s and hashtags as @marvel @avengers, and #letsstretchbitches #hawkeye:
We think our favorite inclusion there is the "lets stretch, bitches," because of course Clint knows what's important before the team goes out on a mission.
Avengers 4 will hit theaters on May 3rd, 2018. Avengers: Infinity War[easyazon_link identifier="B07BZ5F71X" locale="US" tag="bleedingcoo07-20"]Avengers Infinity War 4K Ultra HD + Blu Ray + Digital Code [Blu-ray][/easyazon_link] is available on 4K, Blu-ray, DVD, and digital now.
Enjoyed this article? Share it!