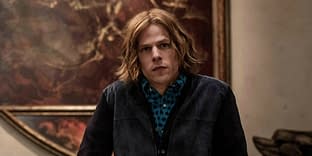 Whether you love or hate Jesse Eisenberg's portrayal of Lex Luthor, the character has set in motion DC's film universe by various spoilery means. But the actor tells Business Insider (via Heroic Hollywood) that his continued role in the DC Films universe is not entirely set.
"I don't know if they are so settled on where my character goes," he said. "I only hope I have another opportunity to work with these wonderful people and play this interesting character."
Of course, Lex has had a fairly secure place in Superman films over the decades and it might be time for some new villains to make their way to the screen …
But if this means there's a place for Metallo or Titano remains to be seen.
Enjoyed this article? Share it!