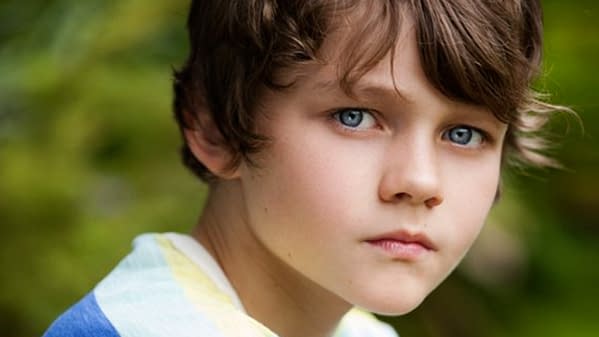 Young UK actor Levi Miller (that's him above) has landed the role of Peter Pan in Joe Wright's Pan, a prequel to the classic JM Barrie tale, according to Variety.
So Wright's about got his cast down by this point. Hugh Jackman is Blackbeard, Garrett Hedlund is Hook, Rooney Mara is Tiger Lilly (still: really?) and Adeel Akhtar is Smee.
Not exactly the "very international and multi-racial" world the director promised thus far, but I guess we'll have to wait and see exactly how different his vision is. This one is set during WWII and Peter is a young orphan kidnapped by Blackbeard's gang and taken to Neverland. Little do the pirates know Peter is destined to overthrow them with the help of the Native people there.
Pan will be released on July 17, 2015.
Enjoyed this article? Share it!