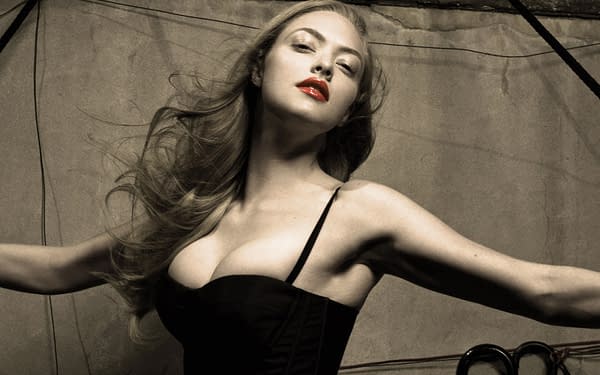 Joe Wright's untitled Peter Pan prequel, which has been going under the name Pan, begins filming next Monday, and now the entire cast has been announced…
As we knew previously, Hugh Jackman has the lead role as Blackbeard, while Garrett Hedlund will play Hook, Rooney Mara will play Tiger Lily, Adeel Akhtar will play Smee and newcomer Levi Miller as Peter Pan, the little orphan boy himself.
Now, the supporting cast joining them include Amanda Seyfried as Mary (Darling? As in mother of Wendy? It's not clear), Nonso Anozie as Bishop, Kathy Burke as Mother Bambas, Jack Charles as Tiger Lily's father, Kurt Egyiawan as Murray, Lewis MacDougall as Nibs, Leni Zieglmeier as Wendy Darling and and Taejoo Na in an unspecified role.
Enjoyed this article? Share it!