The boxing ring is silent and no-one is running up the steps at the Art Museum in Philadelphia tonight as the Los Angeles Times is reporting that Academy Award winning director John G. Avildsen has passed away at the age of 81. His eldest son, Anthony told the Times that John had passed away from pancreatic cancer at Cedars-Sinai Medical Center in Los Angeles.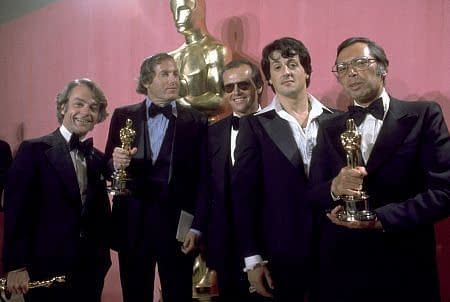 His penchant for creating moving underdog stories earned him his Oscar for his work in Rocky, simultaneously giving Sylvester Stallone his final push into stardom from his prior B-level status. He hadn't started with Rocky, however, he had made earlier films, including the 1973 Save the Tiger, which won Jack Lemmon an Oscar for Best Actor, and Jack Gilford was nominated for Supporting Actor.
Other now-classic films include The Karate Kid and Lean on Me. Ironically a documentary spotlighting his career is just about to be released on August 1st, titled John G. Avildsen: King of the Underdogs, from AJ16 Entertainment and directed by Derek Wayne Johnson.
Originally from Oak Park, Illinois, John is survived by sons Anthony, Jonathan, and Ashley and a daughter, Bridget.
Enjoyed this article? Share it!