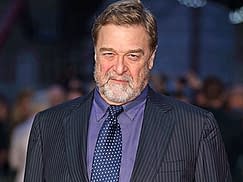 Actor John Goodman is in talks to join Charlize Theron and James McAvoy in The Coldest City, according to Deadline.
The film, based on the Oni graphic novel by Antony Johnston and Sam Hart, is set on the eve of the fall of the Berlin Wall and centers on Theron's Lorraine Broughton. She is ordered to find a list of undercover agents — on all sides — working in Berlin after the MI6 agent tasked with bringing the list back from the east of the city is found dead. Goodman is expected to play an American agent who aids both Broughton and McAvoy's character.
The film will be directed by John Wick co-director David Leitch. Production is set to begin this month.
Enjoyed this article? Share it!