Unless you count all of the designs that only feature the eponymous hero, this rather intimidating image of Jor-El is the first character poster for Man of Steel. There's bound to be more, hopefully some of them featuring folk who don't dress up in crazy armours or skin-tight, colourful affairs. If Lois Lane doesn't get her own I'm going to cry foul.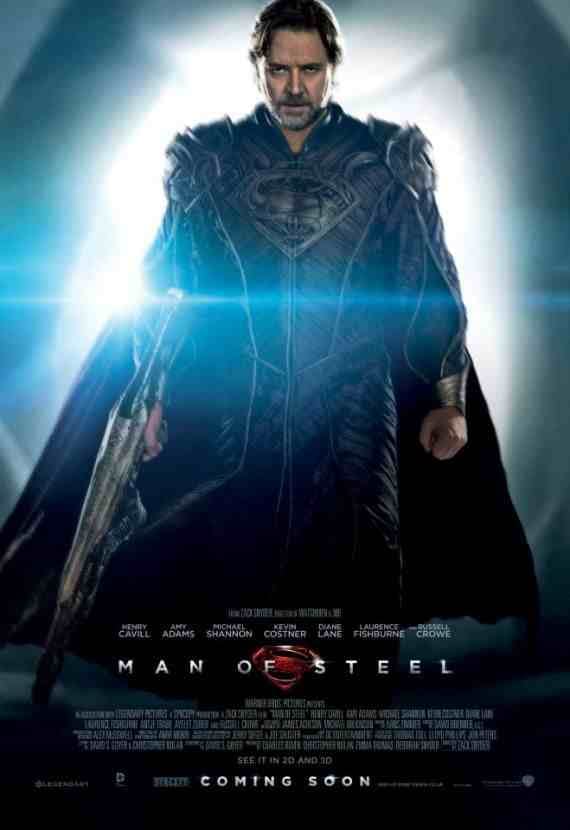 I suppose the only way Russell Crowe could have looked more threatening is if he was holding a telephone and not a… a… a pointy thing.
Enjoyed this article? Share it!